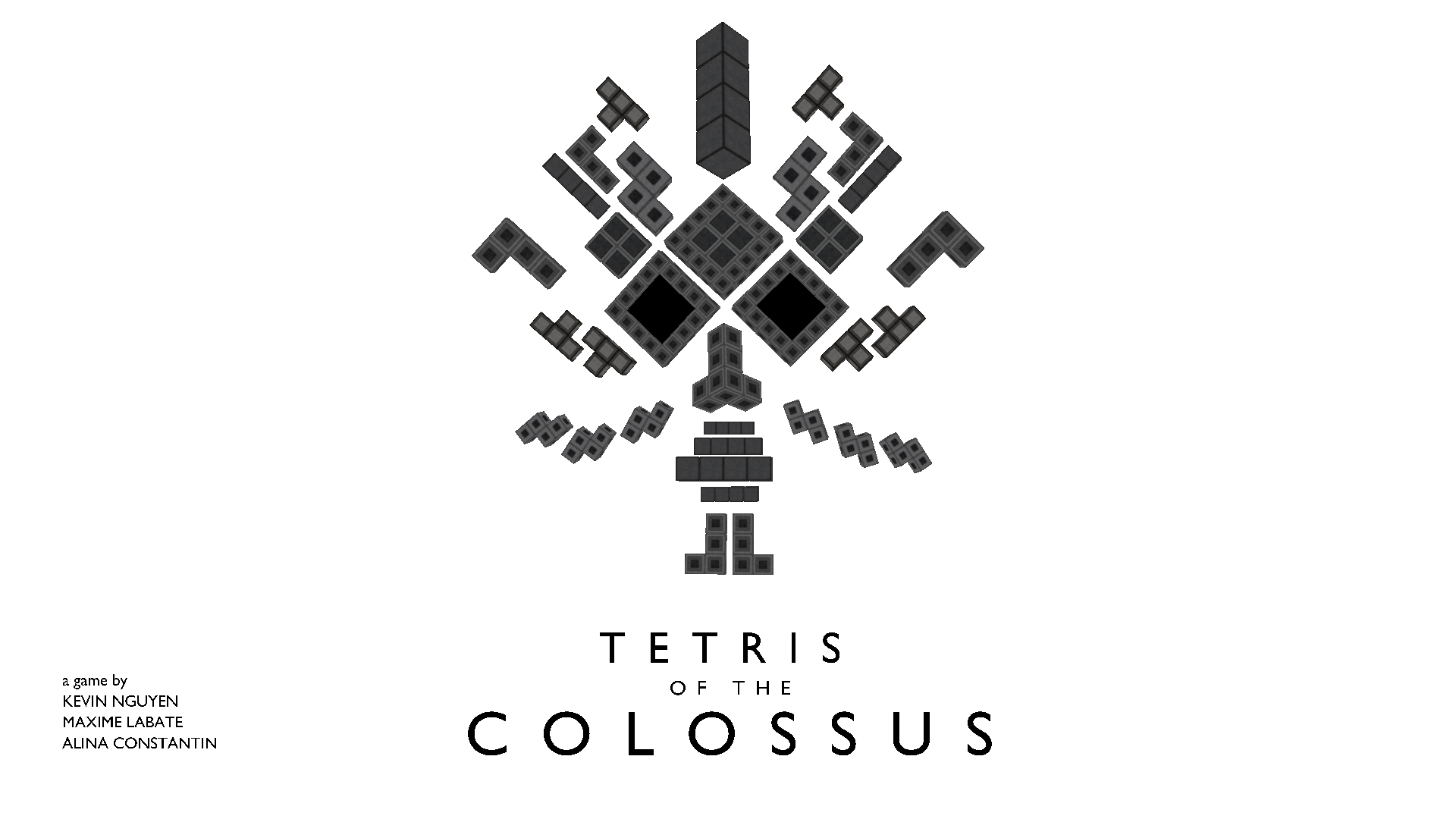 Tetris of the Colossus
A downloadable game for Windows, macOS, and Linux
TETRIS OF THE COLOSSUS
You are but a fragment, fallen from the Tetris Motherboard. Come find your source...

Hi everyone !
Here is our unlikely combination of TETRIS and SHADOW OF THE COLOSSUS for Ludum Dare 41.
Like Tetris, you build blocks (but this time in 3D !)
Like Shadow of the Colossus, you need to find the Colossus weak spot.
- SIMPLE MODE (or FREE PLAY in the game menu)
Open play of the level, without timer on the block drop. You might want to start with this.
- HARDCORE MODE (or NORMAL GAME in the game menu)
For those of us who are into a challenge! This mode has a timer on the blocks and comes closer to original Tetris gameplay
Controls:
- Mouse to look around and choose a direction
- Left click to go forward
- Right click to confirm block position
Comments
Log in with itch.io to leave a comment.
Beat it :), it's neat! Reminds me of Tuper Tario Tros.
Love the aesthetic here, but I couldn't handle having to mouse around in order to rotate the piece. I think a bit more traditional 3D tetris controls would have helped allow the player to focus on beating the level/colosus. Still, it's a great game jam acomplishment!
Thank you for the heartwarming feedback! We agree the controls are a bit strange, we will try to polish controls in a next update!